One night…
It is our red house among the hills of Pescara, gathered in the embrace of the majestic Gran Sasso and the green Majella. We welcome our guests in 4 welcoming and comfortable rooms named after some illustrious writers from Abruzzo. All rooms are air-conditioned, have a TV and a fridge in common.
...a novel.
Ours is not only a land of flavors but also and above all of knowledge. From Gabriele D'Annunzio to Ennio Flaiano passing Ignazio Silone to Modesto Della Porta. We do not want to neglect this aspect and for this reason our rooms have character's name of Italian and international culture. Choose the author from which to let you tell your favorite novel before going to sleep.
The price includes: breakfast, daily room cleaning, linen change every 3/4 days, towel change on request, use of swimming pool, heating, air conditioning. 
Children up to 4 years old also stay free  from 4 to 12 years old extra 15 euros per night;from 13 to 20 euros per night.
Supplement for half board (dinner only): 20 euros per person per day or 125 per week, children 10 euros per day or 60 per week.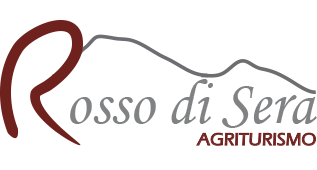 Contrada Piano San Giovanni, 3
+39 085 8576707
+39 328 8221152